°C Point Anemometer
The handheld °C Point anemometer is the premier airflow sensing instrument on the market, with Bluetooth-enabled data acquisition, an LCD display for convenience, and a sleek, efficient design for easier access to airflow apertures. The °C Point measures air velocity and temperature simultaneously and is suitable for face velocity and downflow testing of laboratory hoods and other high performance applications.

Easy Assembly, Seamless Recalibration
°C Point sensor heads are field replaceable and can be easily changed out by you, at your location. Certifiers and EH&S professionals can register their
recalibration online and receive their replacement °C Point sensor head in
advance of returning the old one--no more calibration downtime.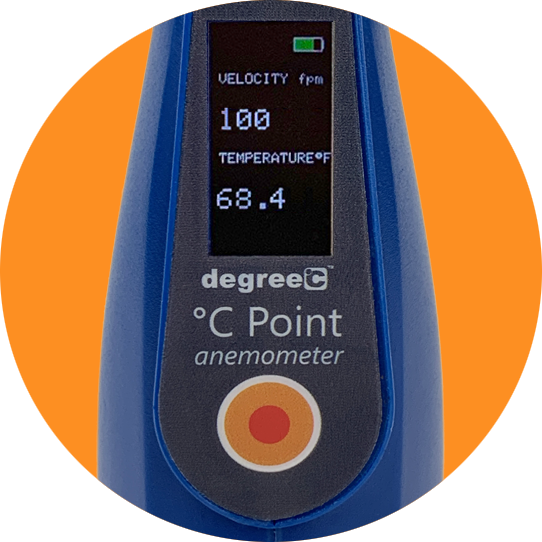 LCD Display Screen for Live Readings
The on-board digital LCD screen conveniently displays real-time air velocity and temperature values.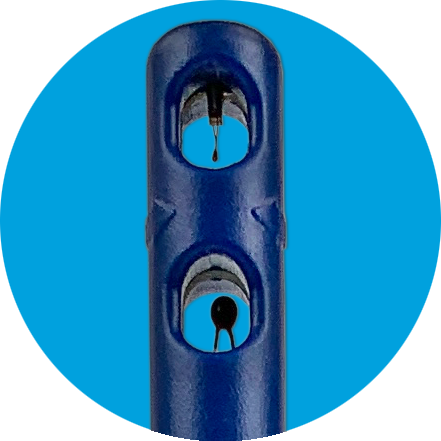 Laboratory-Grade Sensing Technology
The °C Point meets ANSI/ASHRAE 110 and NSF 49 standards for laboratory fume hood and biosafety cabinet testing (3% accuracy, 1% repeatability).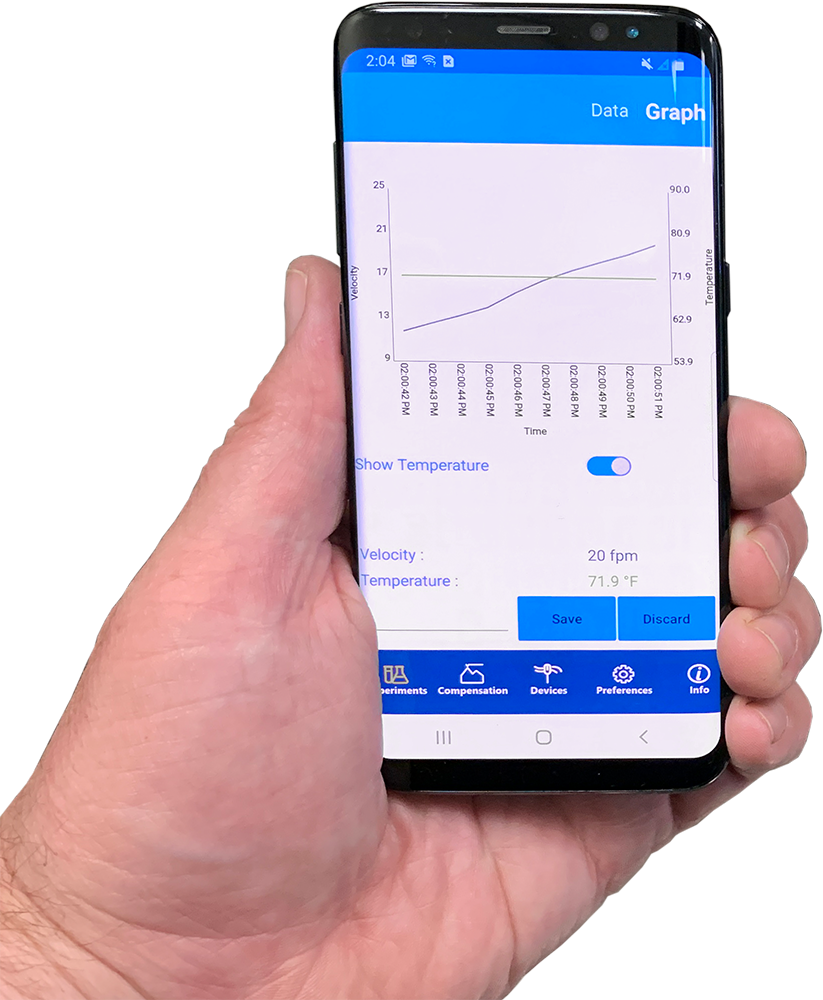 Dynamic Airflow & Temperature Analytics
°C Point application software compensates for changing humidity and barometric pressure and saves airflow experiments in .CSV format to your Android mobile device or iPhone. Switch between data and graph views to view data in tabular format or linear plots.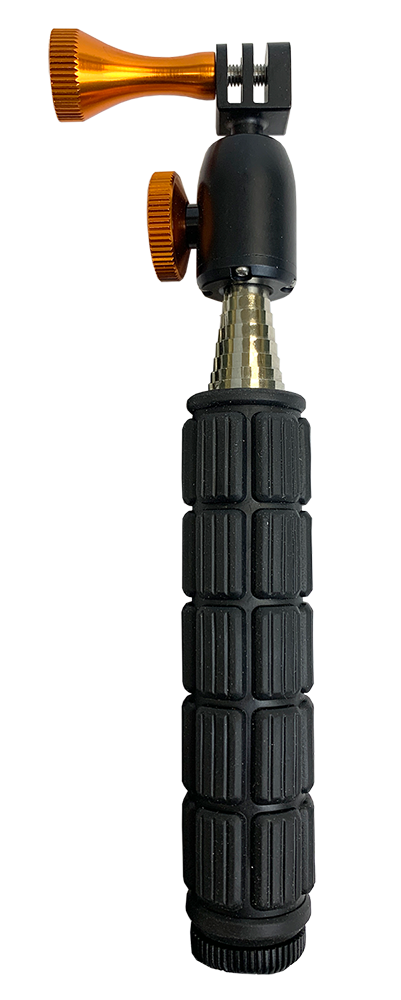 Convenient, Compatible, Universal
°C Point fits comfortably in your hand and also interfaces with a wide variety of standard camera mounts and selfie sticks. In addition, sensor heads are field-replaceable and can be changed out by you, at your location. The °C Point can be charged with a standard USB cable.
Specs & Details
Communication Interface: Bluetooth
Supported Software: °C Point™ for Android and Apple
RoHS Certified
Laboratory-grade compliance: 3% Velocity Accuracy
1% repeatability
Accuracy (the greater of): ±0.015m/s (3fpm) or ±3% of reading
Standard Calibrated Flow Range: 0.15 – 20.0 m/s (30 – 4000 fpm)
Power: Supplied by fast charging, lithium-ion battery. Up to 20 hours battery life. Rechargeable with USB-C Female.
Normal lead-time for ˚C Point is 2-3 days. For larger orders, approximately 2-3 weeks.