Decades of Industrial-Scale Airflow Controls Design Expertise
For nearly three decades, engineers at degreeC have designed custom airflow and thermal control solutions for mission-critical industries. Our designs are application-specific, ranging from simple fan tray controllers for dense electronic enclosures to robust airflow management systems for medical equipment, like MRI scanners. Our engineers are at the ready to hear about your airflow application and design ideas. Browse our sample designs below.
Why Choose DegreeC?
World-class manufacturing capabilities for industrial order quantities at our headquarters in Milford, NH
Flow optimized designs for thermal safety and energy efficiency
Prefabricated control solutions for a range of applications including fan controls for electronics cooling, thermal management systems for medical equipment, and dynamic, demand-based controllers for facility ventilation systems.
Complimentary engineering consultation for fully custom control solutions


Contact an Engineer to Get Started
The TC10252 is intended to dynamically control the speed of a single, commercial off-the-shelf fan, having a nominal voltage requirement between 12 and 48 volts DC. Speed control is based on the air temperature readings of an on-board thermistor and an optional external thermistor.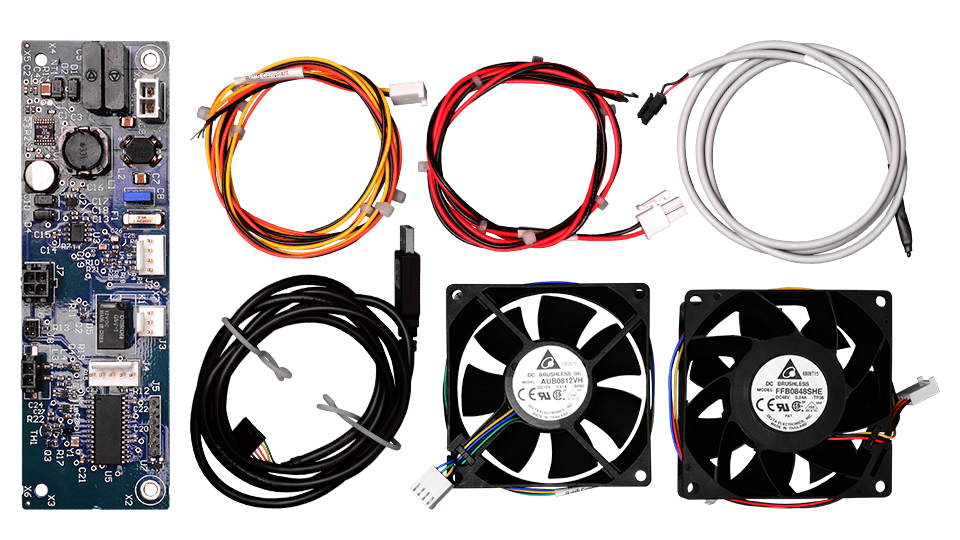 Full Kit
Kit includes software, cables, thermistors & fans
Specs & Details
Accuracy (the greater of): ±1% of FS or ±0.025m/s (5fpm)
or ±5% of reading
Standard Calibrated Flow Range:
0.15 – 20.0 m/s (30 – 4000 fpm)
Housing Length: 3" to 42" [15 - 105cm]
Sensor Quantity: 1 - 7
Power: USB-Based input, use PC or °C Port Instrument
RoHS Certified & CE Marked
Supported Software: AccuTrac™